Gettysburg High School Football - Warrior Nation (Gettysburg PA)
Our mission as Warrior Nation is to celebrate, preserve, promote and produce an environment that inspires athletes, students, players, coaches, parents and the community to collectively create a positive, electrifying atmosphere for the Gettysburg Football Program. Our mission will be accomplished by stirring a spirit of competition, building of traditions, honoring rivalries, and creating opportunities for the team and its members to be publicly recognized and positively identified as valuable resources of our community. With an emphasis on academics as well as physical and mental strength, our goal is to sustain an organization that will preserve programs through social exchange, community involvement, and honest fiscal responsibility. Please consider supporting the program.
May 9th WARRIOR FUNDRAISER @ HOSS'S
Eat at Hosses 20%
Hosses will make a 20% donation to the football team for each customer who shows them the following email when paying your bill!
2011 Warrior Nation 7 on 7 Tournament!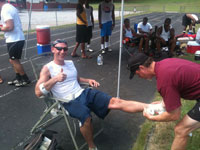 Warrior Nation 7 on 7 Tournament
July 30 2011 - Warrior Nation 2nd Annual 7 on 7 touch football tournament.
Team Registration Form
Medical Release Form
Gear up for 2010!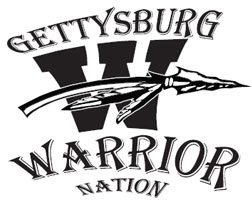 Order Custom Personalized Warrior Jerseys - Tricot Mesh Jersey, Sleeve Stripe Jersey, 6oz. Vintage Jersey. Personalized the name on back and number on both front and back. $18-$22 + custom.
Warrior White Out Tee's - ORDER TODAY! T-Shirts, Sweatshirts & Long Sleeve T's (S-XXL) All Orders Must Be Returned by 8/31/10. New Warrior Graphic to Appear on Back of each Garment Printed in Maroon $10-$17. WEAR THEM TO EACH WARRIOR HOME GAME
All proceeds go to support the Gettysburg Football Program!!!
Warrior Nation News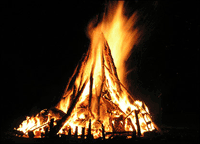 October 14 - Homecoming Bonfire Rally
Join us on October 14's for a Bonfire Rally to Support Gettysburg Football @ Gettysburg High School. Featuring the HS Marching Band, DJ Denny White, Car Smash, & Class competitions. Lighting of the bonfire & ceremony @ 7:45. (Usually goes from 6:00 - 9p.m.)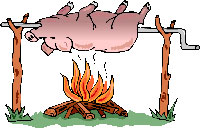 August 21 - All You Can Eat WARRIOR PIG ROAST
Gettysburg High School Cafe Doors open @ 5:00, Dinner served @ 6:00, Jersey Ceremony @ 7:00 - Players eat free with PAYING ADULT $15/adult, $10/ ages 6-12, FREE/ ages 5 and under
TICKETS ON SALE NOW!!! EMAIL (deb@superpa.net) NOW TO RESERVE YOUR SEAT!!! MENU (Pulled Pork, Baked Beans, Potatoes, Sauerkraut, Coleslaw, Dessert, Beverages)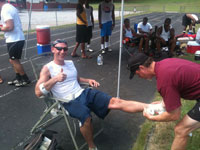 Warrior Nation 7 on 7 Tournament
July 24 2010 - Warrior Nation held it's first ever 7 on 7 touch football tournament. View Pictures
2012 Preseason Schedule
2012 Game Schedule
@ South Western

8/31 - 7:30 PM

Mechanicsburg

9/7 - 7:00 PM

Chambersburg

9/14 - 7:00 PM

@ Greencastle

9/21 - 7:30 PM

Waynesboro

9/28 - 7:00 PM

@ Northern York

10/5 - 7:00 PM

Big Springs

10/12 - 7:00 PM

@ James Bucanan

10/19 - 7:00 PM

West Perry

10/26 - 7:30 PM

@ Shippensburg

11/2 - 7:00 PM